A Stitch in Time in San Marino, California has excellent chair game.
And I love it when they set Pippin canvases on them.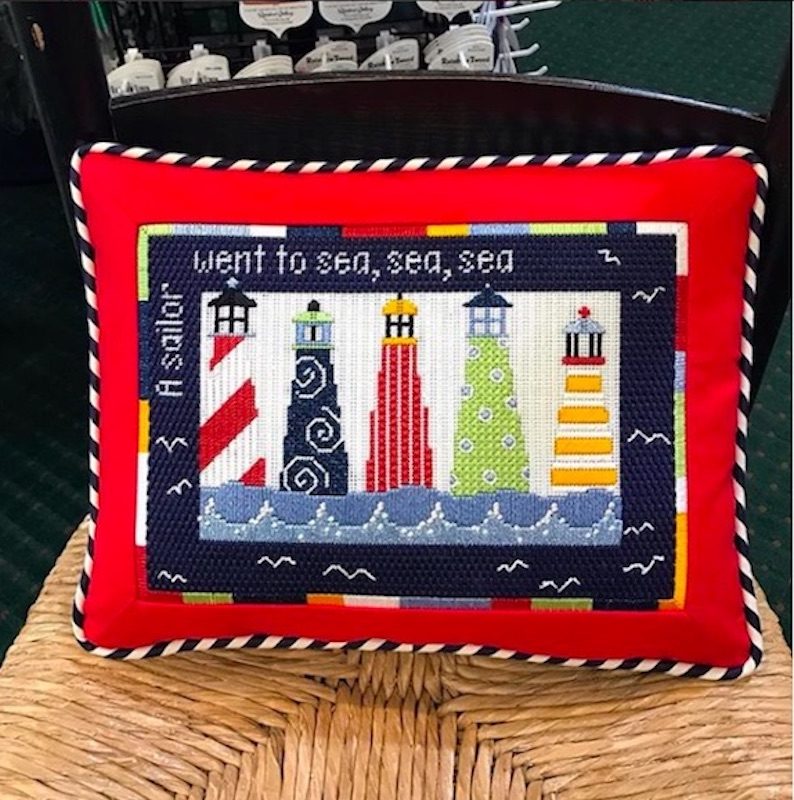 They also pick fun stitches and finishing.  Alison, the owner, made sure to credit their teacher, Gina Liuzzi.  When I used to do all of my own painting I never got tired of painting this one, and I love seeing how happy this one looks finished with those playful stitches.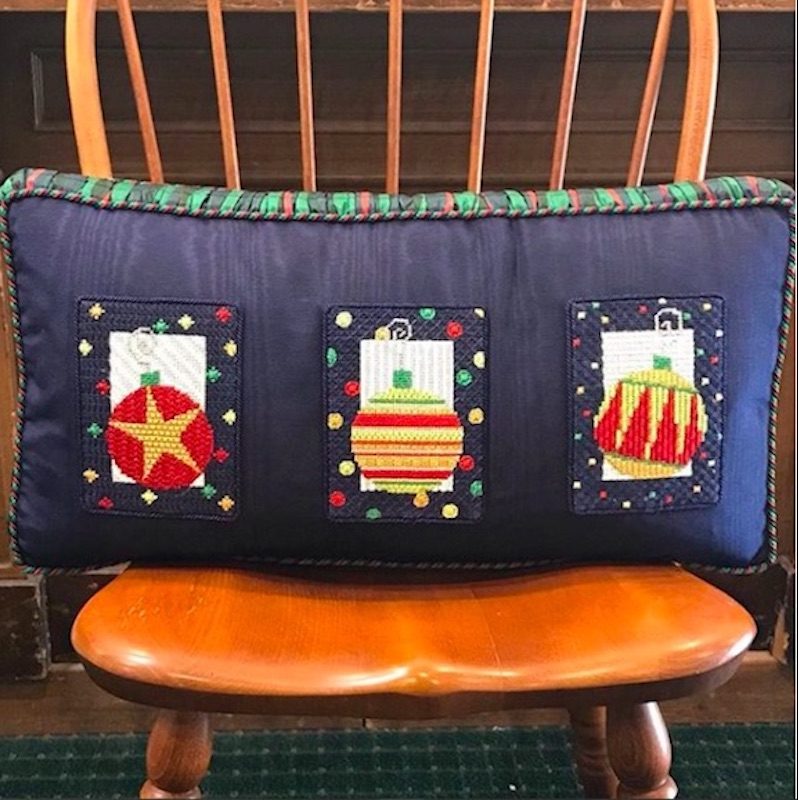 I think this one (actually three) looks so elegant, with the navy surround and tartan-y edges.  The wood chair makes it feel Christmassy too, doesn't it?
OK wow.  So fun.  Stitching and chair.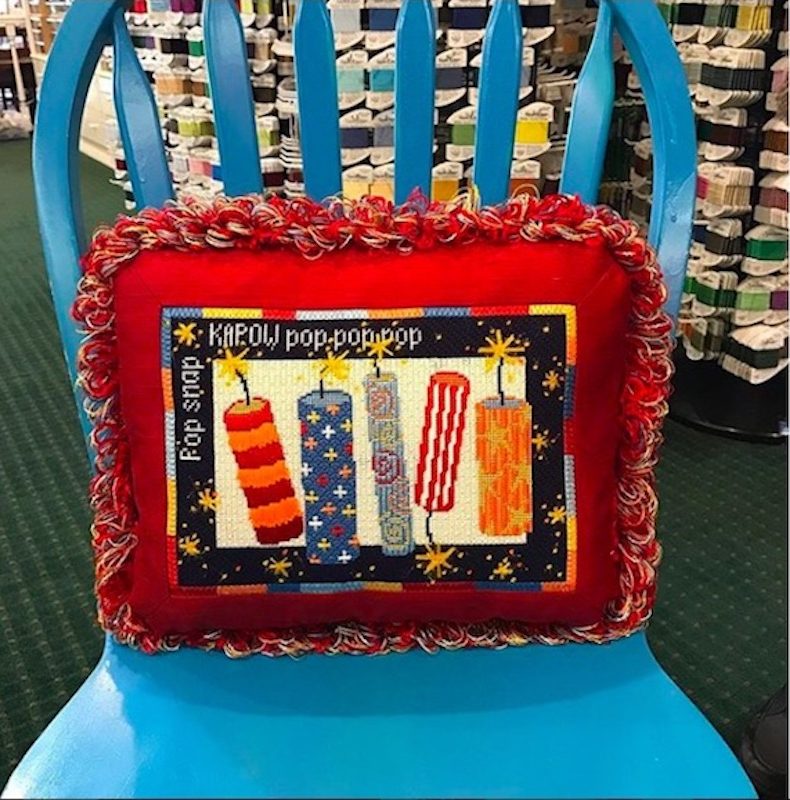 And finally, these trees look so happy to be on this gorgeous green chair.  I need a chair that colour in my house.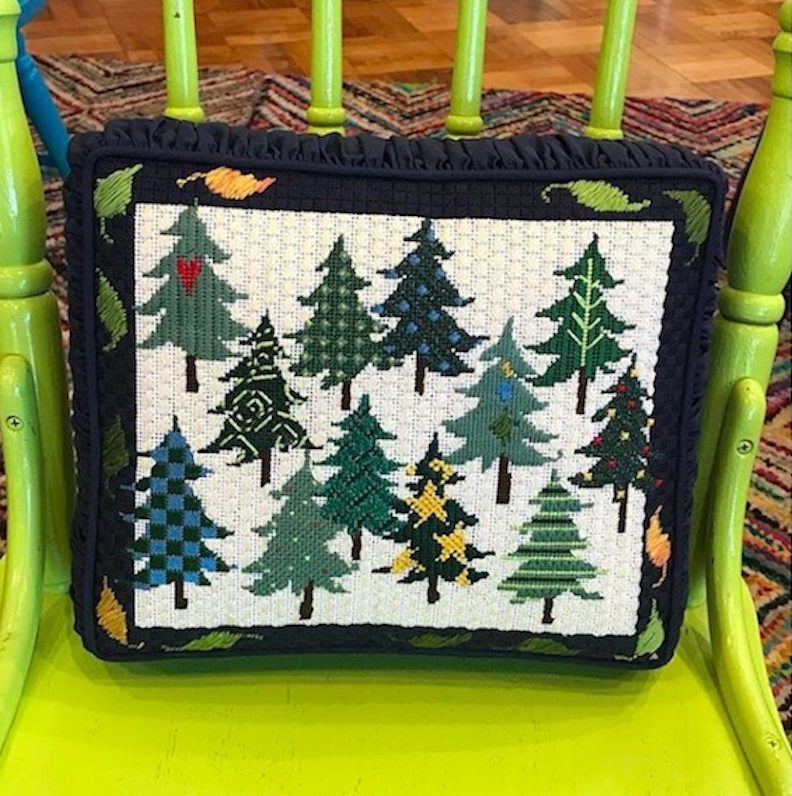 Honestly if I had a chair that colour in my house I would find my way to it on some of our dark wet Pacific Northwest days and plop my behind down on it and just absorb brightness and spring greens.
I do have a mango orange chair that makes me smile.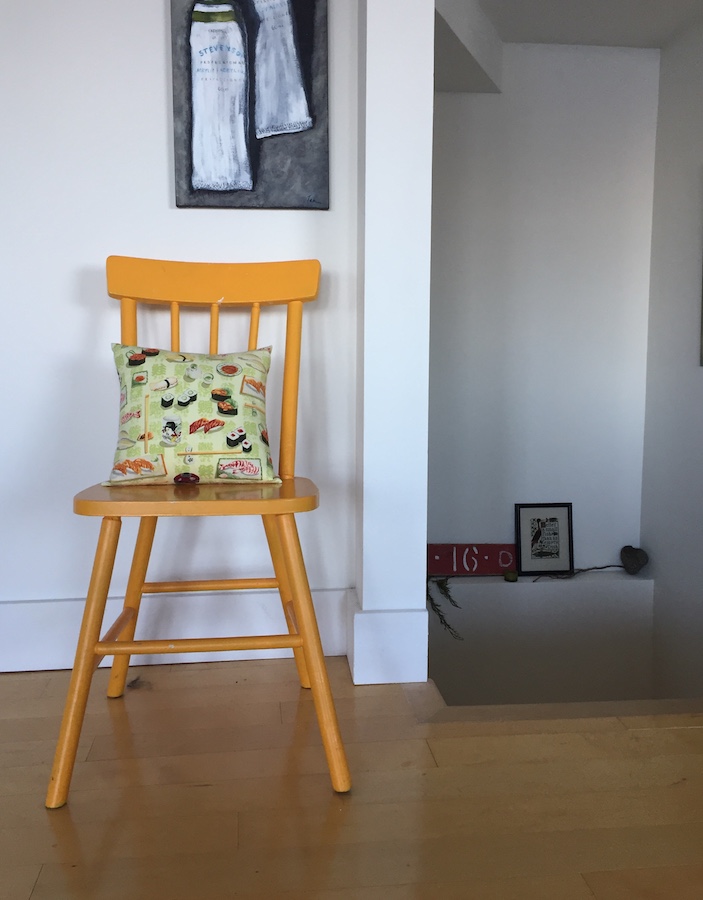 It hangs out with me when I paint.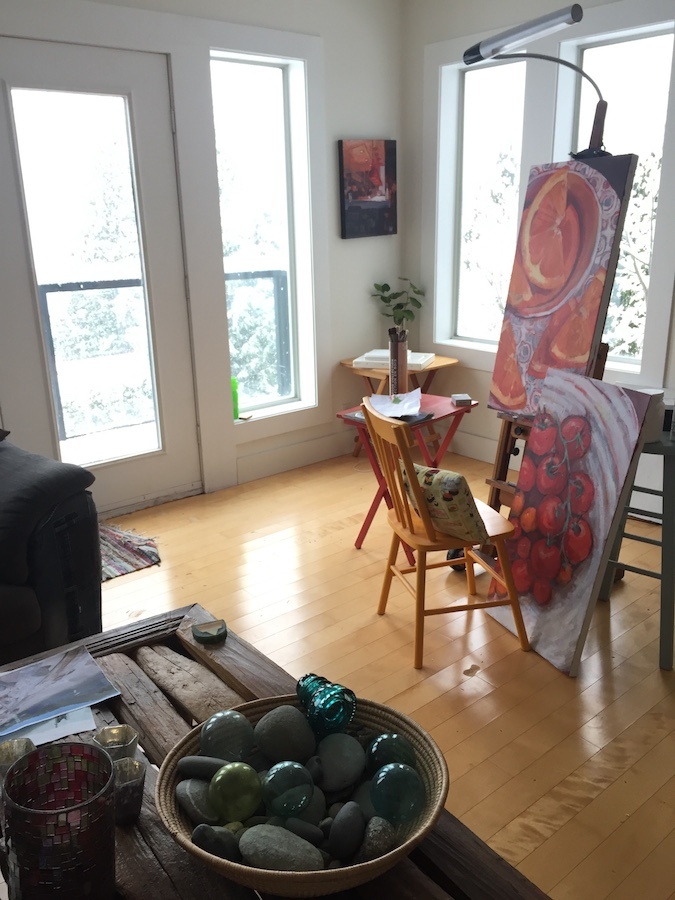 And it's gotten a bit paint-y.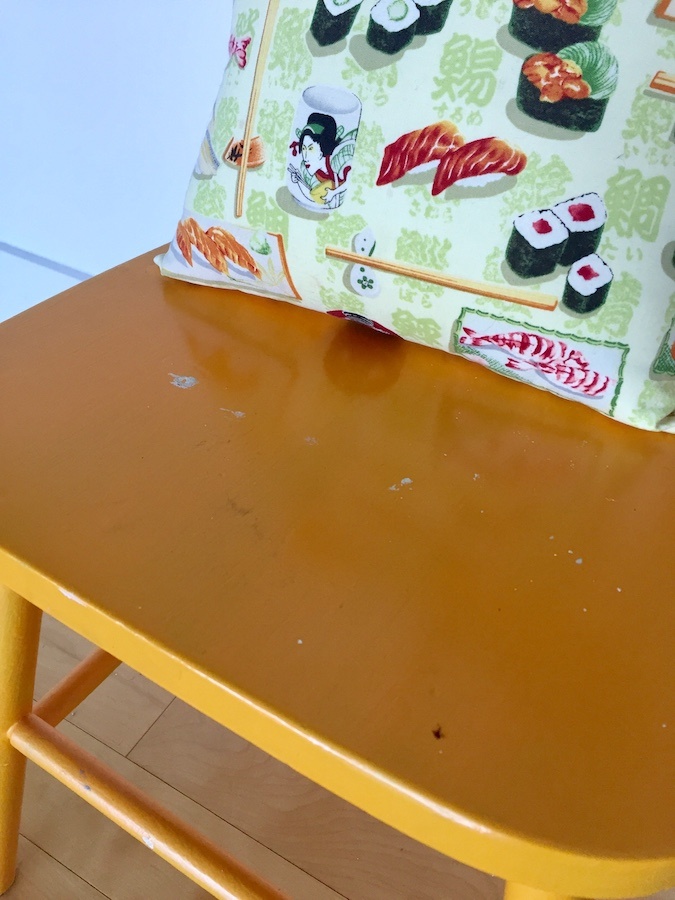 So sometimes I paint it.  (Not always its own colour.  That would be boring.)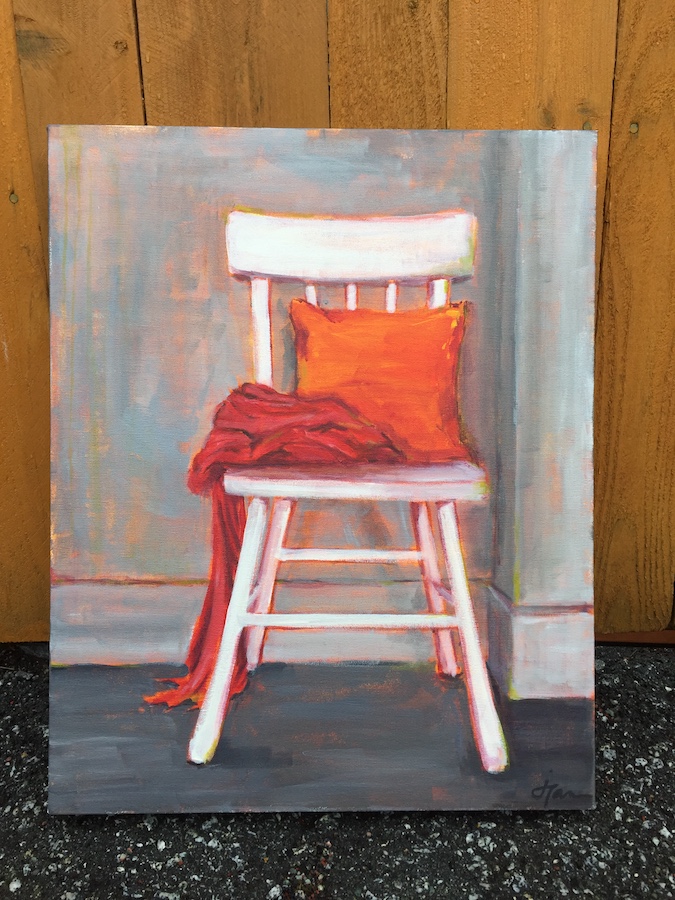 I think Alison might be a chair girl, and I love that because I think I am too.
Thanks to Alison and Gina for keeping it fun.